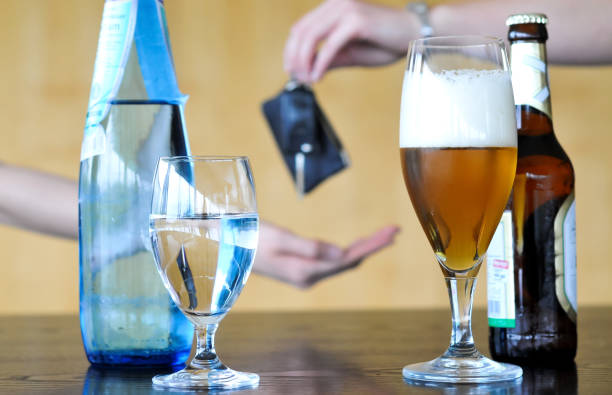 Anyone who plans to manufacture, sell or serve alcohol in Texas must obtain a liquor license. Additional certification is needed for businesses that plan to sell alcohol for on-premise consumption and those hosting events or fundraisers.
How to Get a Liquor License in Texas
A liquor license Houston TX is necessary for businesses that want to add alcohol sales to their revenue streams. This is because alcoholic beverages offer some of the highest profit margins for restaurants, bars, cafes, and nightclubs. The state of Texas regulates every aspect of the alcohol industry, from manufacturing to distribution and retailing. The Texas Alcoholic Beverage Commission, commonly known as TABC, enforces laws and collects fees for alcohol-related business activities.
TABC has three different licensing paths, depending on whether you want to manufacture, distribute, or sell alcohol. The first step in obtaining a liquor license is to choose which path best fits your business model.
You may also need a local permit from the city or county where your business is located. Some municipalities have additional requirements, including zoning restrictions, licensing fees, and standards for late-night activity. You should also check if you need to provide proof of liability insurance. You should start this process at least six months before your grand opening.
Getting TABC Certified
Getting TABC certified is an essential step in the alcohol licensing process. TABC certification teaches you the law and best practices regarding selling and serving alcohol. It will teach you how to avoid selling or serving alcohol to three prohibited groups: minors, intoxicated persons, and non-members of private clubs.
It's a great way to help keep the public, your co-workers, and yourself safe. The TABC course will teach you to ID customers, understand signs of intoxication, and more. It also helps you comply with state seller-server laws.
TABC certification is required for anyone who sells, serves, or dispenses alcohol in Texas. That includes bartenders, restaurants, grocers, and gas stations. The TABC website lists accredited providers. The course takes about two hours. You can take it online or in person. The TABC website also has an online suite that can help you get through the process quickly. They say the suite can cut the time frame to 50 days from start to finish.
Getting a Business License
Getting a business license to sell alcohol is one of the most important steps in the process. Before the TABC will grant you a liquor license, they need to know that your business concept fits into one of their many different permit categories and that you have no felony convictions or violations of state liquor laws within two years.
Whether you are a restaurant, retail store, private club, brewery, or grocery, the TABC has different licenses and permits for each type of business. Specific qualifications, such as age limits, moral turpitude restrictions, and proof of business ownership, must be met to qualify for a license. Selling alcohol is a great way to add additional revenue to your business. However, it's important to understand that distributing, manufacturing, and selling alcohol in Texas is strictly regulated. And failure to follow the proper guidelines could lead to hefty fines and even jail time.
Getting a Sales Tax Permit
Adding alcoholic beverages to your restaurant's menu can help you boost your average check size and attract new customers. However, you'll need to have the correct state license and permits. The type of permit you need depends on what you plan to sell. Retail liquor licenses are for businesses that want to sell alcohol for on-premise consumption, while package stores (in which beer and wine are sold in sealed containers for off-premise consumption) require an off-license. Whether your establishment is in a wet or dry area also affects what license you need. The TABC Code regulates the sales, manufacture, import, distribution, and advertising of alcoholic beverages. But cities and counties can enact ordinances that the TABC Code doesn't explicitly govern. These include limiting beer and wine sales hours, requiring a city certificate that the business operates in a wet area, imposing restrictions on off-license holders, and more.